Choose from a range of quality car wash packages that we offer at Prestige Car Wash Limerick. With our state-of-the-art tunnel wash system, we will have your car in a show room quality condition in no time at all. We offer a variety of high-quality packages depending on your requirements. Our staff will use our state-of-the-art automatic tunnel wash system and highest quality of cleaning products to clean your car so you can feel safe that your car is going to look pristine and fresh once we are finished with it.
Included
Pre-Wash
Foam Bar
Wheel Wash
Jet Wash
Underbody Wash
Soft Brush Side Wash
Soft Brush Roof Wash
Soft Brush Lower Body Wash
Rinse Jets
Liquid Wax
Blowdryer
Dress Tyres
Top Windscreen Wash
Other Services Offered
A self-service vacuum cleaner for just €2. Along with our vacuum cleaner you can use our air compressor and water top up for your car.
Try out Prestige Car Wash today!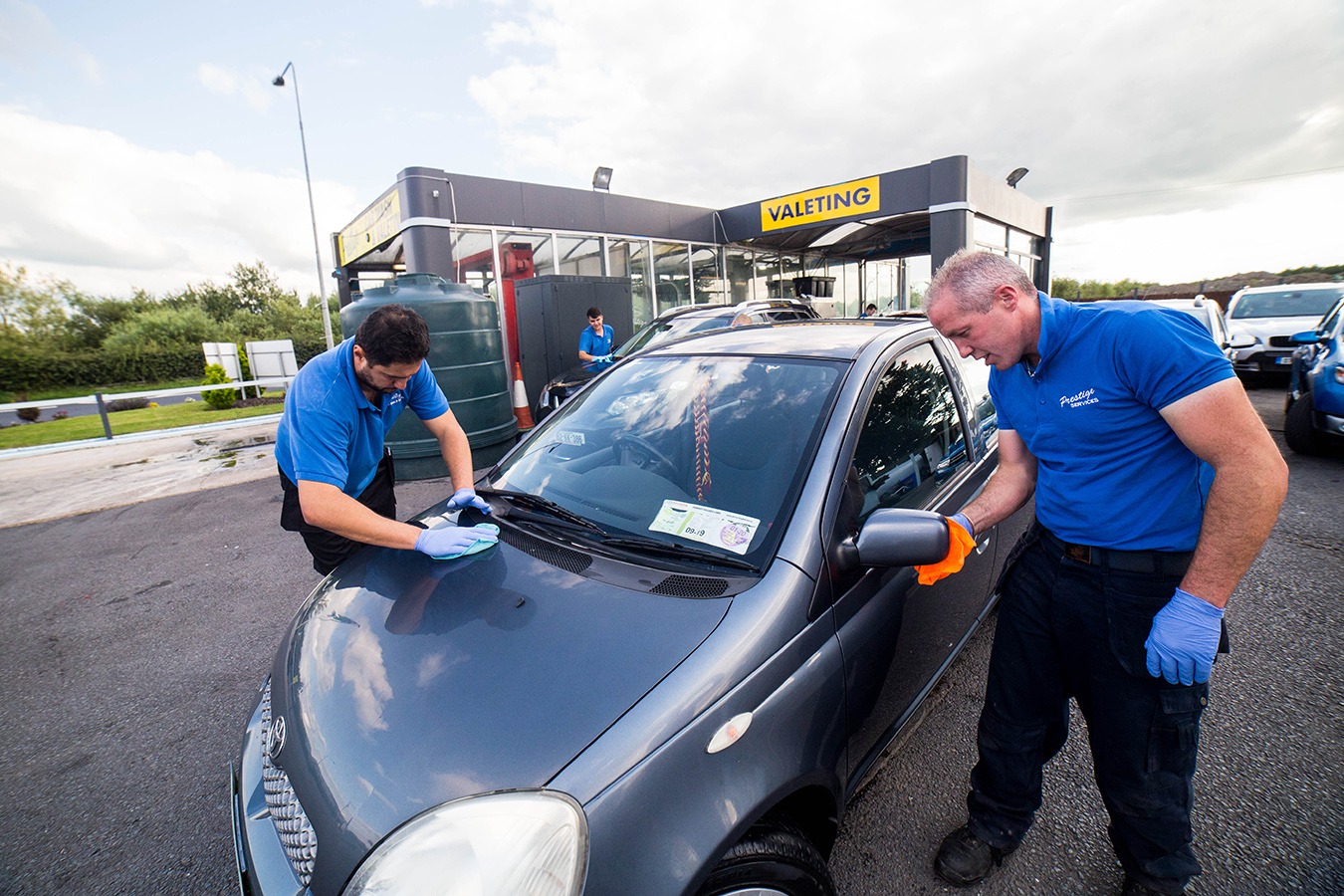 No pre booking for our car washes required